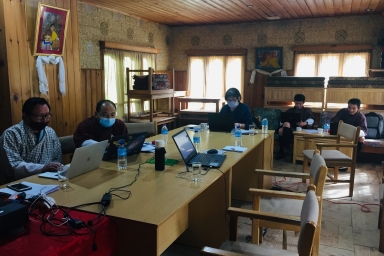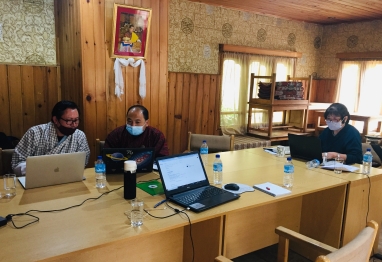 MECRIT Team have completed the assessment and draft report writing on Health Service Delivery for Sexual, Reproductive, Maternal, Newborn, Child and Adolescent Health (SRMNCAH) at Chuniding Resort, from 24-28 May 2021. This undertaking/assessment is in accordance to the recent month-long consultancy contract accorded by the WHO Country Office (WCO), Thimphu to the Khesar Gyalpo University of Medical Sciences of Bhutan (KGUMSB). The assessment mainly involves:
Rapid assessment of task sharing/shifting on SRMNCAH – [Draft Report submitted to WCO]; and 
Assessment of service delivery platforms on SRMNCAH – [in progress].
The overall objectives of this undertaking is to review, analyze and document on existing practices, facilitators, barriers and opportunities of task sharing/shifting on SRMNCAH in SEAR Members States, and to assess coverage of service delivery platforms and task sharing/shifting on SRMNCAH in Bhutan (2021).